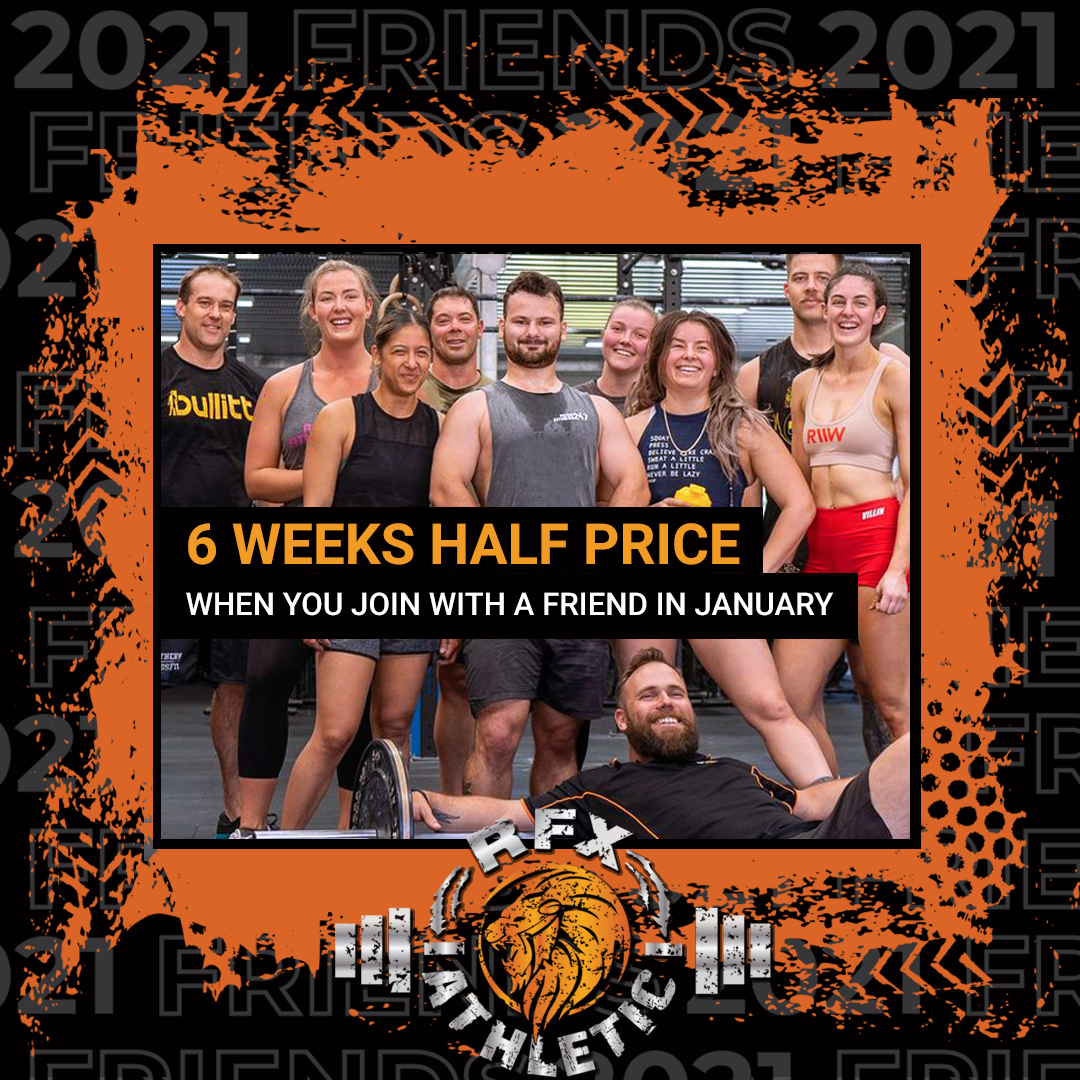 6 Weeks Half Price
When you join with a friend in January!
What better way to start 2021 and get your New Year's resolution on track - and attack your goals!
Training with a friend means you will have an accountability partner and the support system you need to help each other get started on smashing goals for next year!
It's easy to stay accountable when you love the environment you train in, find motivation and enjoyment from the friendships you create and have the constant support and guidance of RFX coaches.
You just turn up and we'll take care of the rest!!
Submit your details below to register your interest!!
Trent and Courntey's Journey
Trent and Courtney are both enjoying the journey of building fitness, strength and developing great friendships in the RFX Community. There is no intimidation here just guidance, support and coaching to help push you towards your fitness goals!
Donna's Fitness Journey
Donna has found routine, commitment, accountability and with an amazing in-club creche for her kids she has learned to love the gym rather then dread it and can now do things she never thought were possible!!